Choose a real estate agent who is
A REAL PERSON, HIGHLY EXPERIENCED, MARKETS DIFFERENTLY, NEVER STOPS WORKING FOR YOU
Would you like to find out how to achieve the best price when you sell?
Our past clients are our best advocates.
Here are what some of the awesome people we have sold and purchased for, have to say about our service: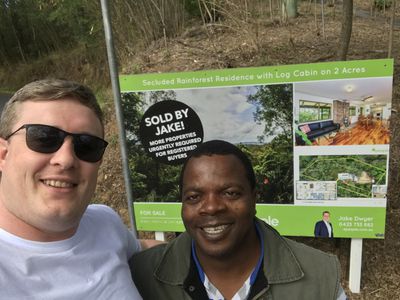 "We first met Jake when we were looking at another property at Kundes Rd. The video clip was mesmerizing. Jake was friendly, knowledgeable, followed up on our questions without being pushy. We were so impressed with him as an agent that we chose h...
Anja and Peter
"When we were looking for an agent to sell our home of 23 years we did a lot of research including local open house visits and speaking to friends for their experiences including professional property developers. This research lead us to settle on...
Peter and Nicole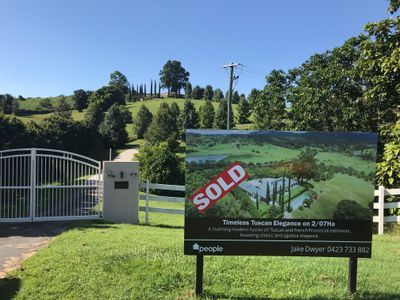 "We found Jake and Kana to be an excellent team. Their skills and expertise compliment each other and together they offer a client an exceptional range of ability and service. As a real estate agent, Jake is blessed with a particular set of ta...
Jane and Jenny
Some of Our Most Memorable Sales
What's included in an appraisal
Value Your Property
All properties are unique in their own way, we provide a highly accurate appraisal of your property
Preparing For Sale
How you can prepare your property for sale to achieve the best 'Wow' factor
Strategy & Process
Implementing the right strategy, and tailoring the right sales process for your property
Create More With Lyra
Use Lyra's revolutionary algorithms to plan your company's sales and marketing strategy. Seek help from your team using our skills matching technology.
Creativity is encouraged with smart context aware instruments and intelligent wizards.
Find out more ››
Manage Better With Lyra
Manage your sales and customer relationships like a pro with Lyra SaaS application. This cloud based solution can be used from anywhere in the world.
Quality support is available 24/7 thanks to our international call center. We also handle pre-sales
Find out more ››
Video is Always Better
Lyra was developed to improve team collaboration and communication while enabling users to focus on goals
Would you like to find out your property's value in today's market?
Please complete the form below, and we will get in-touch to arrange a time with you. You can also call our team seven days a week on 0423 733 882, or email [email protected]